Product introduction:
TVExpress is a streaming platform with Mexico and international national channels, subtitled and dubbed in Spanish. It includes the most popular sports, informative, cultural, art channels, and many more. Available for Tv Box and Android mobile phones.
APK Download:
For mobile: https://oss.tvexpress.club/tve_es/mobile/expresses_mobile_201_20201012.apk
For tv box: https://web.tvexpress.club/tve_es/tvees_203_7cdc5093c140d36dd4ed51f062773e3c043dbdad.apk
1. Download and install the above application, register account and password, TVE has a 7-day free period.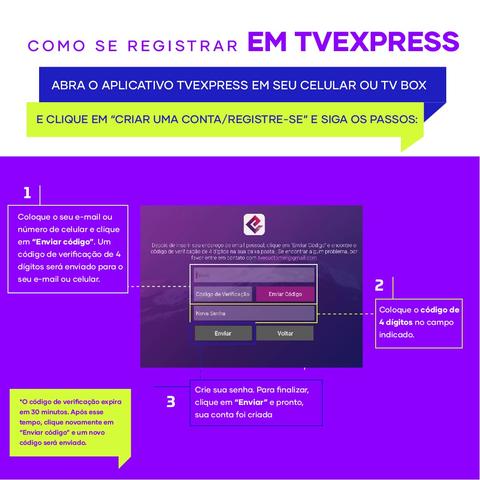 2. Use the code you bought
Method 1: you can login TVE directly with recharge code
Method 2: you need register an account first and then recharge the code in the account
A video about how to use the code :https://youtu.be/p-sP05EyD-U
Technical customer service
Soporte técnico: [email protected]
Reventa: [email protected]
Whatsapp: Escribe al +52 999 5010462 para ser atendido, únicamente, por medio de nuestros grupos de Whatsapp.